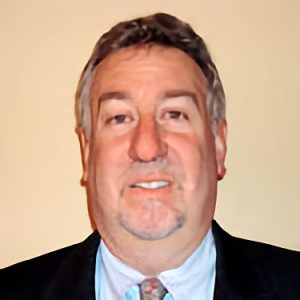 David March
Chief Executive Officer
Things in our industry are always changing. The way people perceive, access and use information is in constant flux. That's why it's critical to our clients that we remain ahead of the curve.
As Chief Executive Officer, David is responsible for overseeing the business responsibilities of the company including developing custom and syndicated studies. Syndicated and custom research clients both benefit from his deep understanding of key business drivers: increasing market share, developing new business and building strong, effective teams. He is also adept in the subtle distinctions that make Erdos Media Research's syndicated studies a strategic decision essential for the industries we serve. 
Beginning his market research career at Beta Research, David's first assignment was computer programming, but he quickly shifted to client services. He subsequently held several research and advertising related positions in the publishing industry, with a particular focus on healthcare-related publishing. For several years he was group publisher of CMPMedica's Cliggott Publishing Group. 
More recently, David was Chief Revenue Officer at Erdos & Morgan for the past 15 years. As Chief Revenue Officer, David created the Financial Advisor Media Outlook and Usage Study (FAMOUS), created a panel of Financial Advisors for proprietary research and was in charge of sales and marketing.  
David holds a bachelor's degree in business management from Ithaca College and also completed the management development program at Dartmouth's Tuck School of Business. He resides in Ramsay, New Jersey, with his wife and three sons. In his leisure time, David enjoys spending time with family and friends, travel, live music, football and playing poker.
At Erdos & Morgan from 2008 to 2023
At CMP Medica from 2003 to 2008
At Cliggott Publishing for 1990 to 2003
Key areas of expertise: Financial, Political, Healthcare and B2B Media, Syndicated Studies
Representative clients: The Wall Street Journal, CNBC, CNN, Fox Business News,

 

The Economist, The Richards Group, Spark Foundry, The Washington Post
LinkedIn: https://www.linkedin.com/in/marchon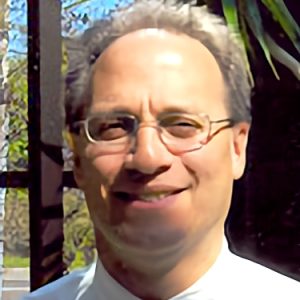 Paul Di Lillo
Vice President, Client Services
As a service business, our job is to be there whenever our clients need us.
Paul oversees a variety of media projects for Erdos Media Research's clients. Although the bulk of current work is in online studies, Paul helps clients implement mail and telephone studies as well. Paul collaborates closely with clients to create study instruments that will ensure their project's objectives will be met. He has a keen eye for making surveys flow more smoothly for respondents, which is essential to both generating a critical mass of completed surveys and to obtaining results that can be used strategically. Paul supervises every aspect of his clients' studies, from questionnaire design, typesetting/programming, through keeping clients updated during the fielding of the study, as well as providing tabulation specs, banner points and specific nets. He is also available to prepare reports – or to assist clients who wish to prepare their own.
Prior to joining Erdos Media Research, Paul worked as the Senior VP of Client services at Erdos & Morgan. Paul holds a BS in business administration and marketing from the New York Institute of Technology. His favorite leisure time activities include hiking in the mountains and going to the beach. He also enjoys basketball, tennis and learning about wine. He and his wife live in Port Washington with their two children.
At Erdos Media Research since: June 2023
At Erdos & Morgan: September 1983 – May 2023
Key areas of expertise: Media
Representative clients: The Richards Group, NBCUniversal, The Washington Post, Nasdaq, Dow Jones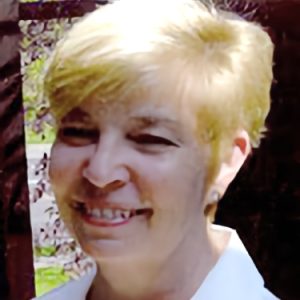 Gail Disimile
Executive Vice President Client Relations
Research is creative problem-solving. Our primary job is to understand what clients are trying to obtain and show them the various ways they can do it. 
As Executive Vice President of Client Relations, Gail is responsible for helping her clients select the appropriate research methodology to meet their research needs. This starts with a clear and well-defined project objective – what needs to be learned or confirmed, how will the results be used and what outcomes are expected. Having a clear understanding of when deliverables are required, and of course budget implications, are both considered when designing a methodology or methodologies best suited for her clients. 
Working with Gail, clients have found that they have a straight-shooting advocate who also takes the time to educate them every step of the way during the research process. Gail likes to describe herself as a traditional researcher, having more than 30 years of hands-on experience conducting research projects for a variety of clients representing a diverse and notable client base. 
Prior to joining Erdos Media Research, Gail was part of the Beta Research team where she learned to conduct traditional and non-traditional market research studies. 
Gail's favorite leisure time activities include spending time with her family – especially her grandchildren – reading, sewing and gardening. 
Key areas of expertise: Healthcare, Pharmaceutical, Consumer Package Goods, Methodologies and Analysis
Representative clients: AARP, Newsday, Northwell Health, CodaVentures, LLC., St. John's Episcopal Hospital
Darlene is an experienced and professional IT manager with over thirty years of valuable experience in monitoring project performance to ensure company success.  She works with database management, XML/Python programming, networking systems, O365 administration, handles IT support, managing IT projects, and supporting various departments with IT tools and applications. 
As Information Systems Manager, Darlene is responsible for managing and maintaining our technology infrastructure, ensuring its security, efficiency, and alignment with business objectives.  
System Administration: Overseeing the installation, configuration, and maintenance of hardware, software, and network systems. This includes managing servers, databases, operating systems, security measures, and ensuring system reliability and availability.
Vendor Management: Evaluating and selecting external technology vendors, negotiating contracts and service level agreements, and managing vendor relationships. Ensuring that vendors deliver high-quality products and services that meet the organization's needs.
Project Management: Leading technology projects from initiation to completion, including planning, resource allocation, coordination, and monitoring progress. This may involve implementing new systems, upgrading existing infrastructure, or integrating different systems.
User Support and Training: provides technical support to end-users, troubleshooting system issues, and acts as helpdesk team to resolve problems.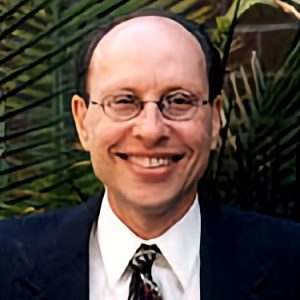 Andrew Klein
President, Cable TV Division
In the evaluation of cable networks, perceived value, viewer satisfaction and other measures should be examined along with Nielsen ratings. 
It can credibly be said that nobody knows more about the various measurements that impact basic cable networks than Andy Klein. For more than 30 years, Andy has conducted extensive research into this market segment, its brands, delivery methods, advertisers and subscribers. During his time as President of Beta's Cable TV Division, Andy has designed and supervised the Beta Cable Network Studies, one of the most widely-recognized syndicated reports in the industry. In 2024 Andy and his company Andrew Klein & Associates, Inc. will continue to design and oversee the newly renamed Erdos Media Cable Network Studies.
Prior to joining Beta/Erdos, Andy worked as Vice President for Research at Rainbow Media. He also had a five year tenure in The Arbitron Company's custom research department. Andy holds an M.A. in Communications Research from Temple University . In his free time he enjoys movies and classic rock from the 1950s through the 1980s. He and his wife live on Long Island. They have a son.
At Beta/Erdos since: 1989
Key areas of expertise: Cable TV, Syndicated Studies
Representative clients: A&E Networks, Discovery Networks, Disney/ESPN Networks, Hallmark Networks
Richard A. Powers
Vice President of Methodology
These days it's easy for people to think they can find everything on the Internet, but that information usually doesn't even scratch the surface. Our work helps clients get behind the obvious – even the numbers – so they can tell their stories more effectively.
At Erdos Media Research, Rich is a driving force behind the firm's industry-leading syndicated research. He is an expert in the kinds of "back end" functions that make a difference in a study's thoroughness and ultimate utility. He is particularly adept at identifying thought leaders in a given area and in working with a variety of databases to build solid samples. He relishes the challenge of learning new things and different ways to approach problems, even after three decades in the business.
Rich's career in research began in the 1970s with a study on TV violence that was a key element in a series of congressional hearings. In various roles at publishers, he was often responsible for developing and launching new publications. As Vice President for Sales & Marketing at Raben Publishing, a Wall Street-backed venture, he helped to launch five magazines. Earlier, at the Goldhirsch Group, he was a senior member of the team that created Inc. magazine. Rich has also held positions at The Wall Street Journal, Fawcett Magazines and Compton Advertising. In addition, Rich held the position of President of Erdos & Morgan and Vice President for Sales & Marketing at Erdos & Morgan's parent company, Beta Research for 30 years.
Rich's favorite leisure time activities are sports and gardening. He and his wife live in the Boston area and have three grown children.
Key areas of expertise: Syndicated research, sample vetting and selection, identification of industry leaders, media.